Getting around Japan is fortunately pretty easy, there are 127 million people living on this small island nation and to avoid them all buying cars to get around, Japan's government has put in one of the best public transport systems in the world.
The
Shinkansen bullet train
for example is faster to get from one city to another than a plane, it is also cheaper and many of them leave every 15 minutes and on time.
Japan Rail Pass – The Japan Rail pass is a popular purchase for many visitors planning to travel in Japan and can save quite a few dollars but the pass has a few limitations which may make the pass not suitable for some.
Buses – Catching a city bus in Japan can be confusing for any non Japanese speaking person, as the bus system is mainly used by locals all of the signs will be written in Japanese. In contrast the subway system does use a mixture of both Japanese and English, hence the reason the subway is favored by tourists.
Taxis – In all centers of Japan especially around major railways there is no shortage of taxis when you need one. The taxi is usually a Toyota Crown Comfort or sometimes even a Nissan Cedric.
Local Trains and Subway – One of the best ways for any tourist to get around Japanese cities is by train. The local trains are fast, efficient and always on time. The main problem any non Japanese speaking tourist may find in using the train system is a lack of info written in English at some stations, so its best to be to know where you are going before you travel.
Shinkansen Bullet Train – Japan is known for the world's most efficient and convenient rail service, the Shinkansen or Bullet Train is the jewel in Japan's rail crown, this tightly scheduled, safe, punctual and super fast service is an amazing service and the best way to travel long distance throughout Japan.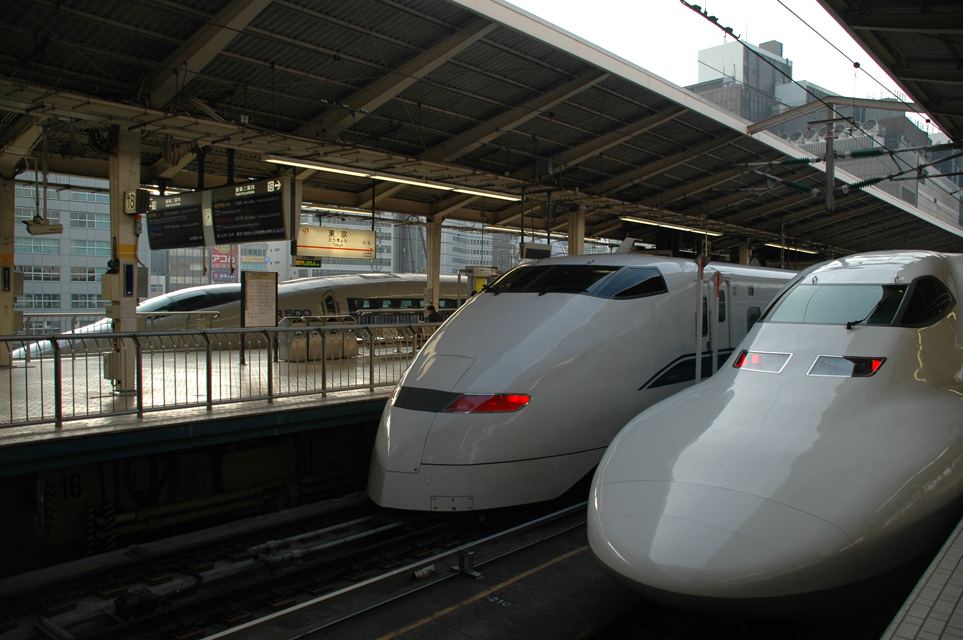 For sorting through transport schedules and fares, Hitachi's
Hyperdia
is an invaluable companion, with versions available for Windows and PalmOS, and is also usable online.
Jorudan
and NTT Townpage both provide useful English-language web versions. The paper version of this is the Daijikokuhyō, a phonebook-sized tome available for browsing in every train station and most hotels, but it's a little challenging to use as the content is entirely in microscopic Japanese. A lighter version that just includes limited express, sleeper and bullet trains (shinkansen) is available from the Japan National Tourist Organization's (
http://www.jnto.go.jp/eng/
) overseas offices.
In Japanese cities, a place's address is useful for mail, but it's nearly useless for actually getting there. Most places are described in terms of the walking distance from the nearest train station, and relative to local landmarks.