Accommodations in Tanzania range from luxury safari lodges and tented camps to 10 dollar-a-night local hotels. Tanzania operates a star rating system, although it does fall below that of what you would find in the U.S or Europe. Generally speaking, assume that a 4-5 star rated hotel will be of good standard. For travelers on a budget, who may be considering a hotel on the lower end of the scale, you are advised to check reviews and blogs before making any commitment.
For the busy traveler, Happy Family Cottage Hostel is conveniently located at the base of Mt. Kilimanjaro. Rooms are comfortable, clean and won't cost you a pretty penny.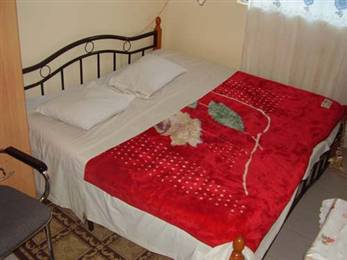 Located just less of an hour from Dar es Saalam Airport, The Amani Beach hotel is the ideal break for after a safari to relax and enjoy the endless beaches. The rooms are spacious and big enough to fit three beds, so bring the kids too and make it a family adventure.
B & B's (bed and breakfasts) are sometimes the cheapest and coziest way to go. Rivertrees Inn in Arusha, sits in 10 acres of natural gardens and farmland. Enjoy the serenity, shady trees, bird watching, and beautiful views of Kilimanjaro and Mt. Meru.