New Zealand is a very friendly place to travel to, but it's important to learn the country's etiquette. You'll fit in much better and show more respect, especially if traveling to a Marae (Maori society).
Avoid confusing or comparing New Zealand with Australia, as they are two distinct countries. If you are not familiar with New Zealand, spend time before your trip to learn about the history and culture.
Understand that the word "kiwi" is not an offensive name when referring to New Zealanders. They will call themselves kiwis, too!
Talking is minimal while you are eating a meal. Conversations can occur before and after your meal.
Dinners are reserved for social interactions only, therefore no business is discussed.
Lunch is used for business conversations.
It's not customary to tip in New Zealand. However, if the service was outstanding, a tip is most certainly appreciated!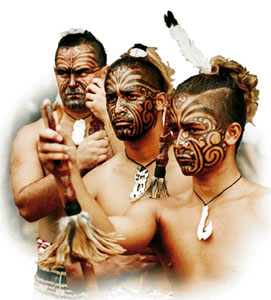 If you chose to visit a Marae, ( sacred place that serves both social and religious purposes in Maori society):
Marae (meeting grounds) are not tourist attractions - they are a vital and extremely sacred part of Maori life. Always ask permission before entering a Marae.
Footwear is always removed before entering the meeting house.
Don't eat food until it has been blessed.
Show your appreciation and respect by singing a song from your home country.