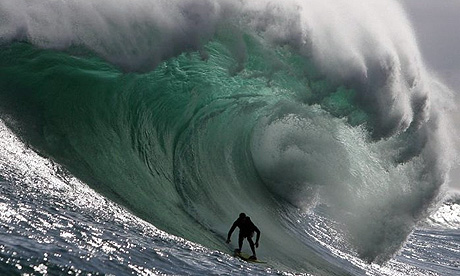 Surf's up in South Africa, one of the world's best countries for catching a wave. South Africa boasts some of the best surfing spots in the world with beautiful coastal scenery and a high quality surf. South Africa's surf culture is first class and extremely popular! There are numerous awesome surf spots in South Africa - for the novice and the hardcore surf junkie.

KwaZulu Natal
boasts a coast that is a surfer's paradise. There are fantastic waves far and wide. The water temperature is warm all year round so the waves are always waiting for your riding skills - no wetsuit needed!
Not to be missed is the world famous
Jeffreys Bay
. This legendary right-hand break is by far the most consistent and well known surf spot in South Africa. Fans all over the world come to experience the famous breaks around this area and in nearby St Francis Bay.
Check this out for more information on spectacular
surfing venues
!
What is your favorite surfing spot?