The country we will be featuring this month is Brazil.
What draws people to visit Brazil? The
Amazon rain forest
,
fantastic beaches
, talented soccer players,
CARNIVAL
! If, somehow, you are able to cover the distance by car or by bus, you will feel like you have been in several different countries, because Brazil seems like a continent in itself, containing different cultures, languages, history, architecture, gastronomies and more!
So before you start booking flights, packing and finding a good house sitter let us first get to know Brazil.
Brazil is the biggest country (covers nearly 47.3% of the continent) in South America and it borders every other country of the continent except Chile and Ecuador.
The seasons in Brazil are opposite from the seasons in the USA.
Languages: Portuguese (official), Spanish, English, French
Currency in Brazil is known as the Real (BRL).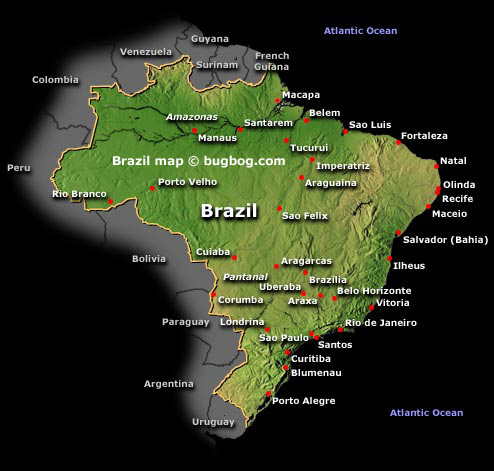 Hopefully these few facts will help you learn more about this exotic and beautiful country.
We are just getting started on a month long journey of exploring Brazil and what makes it a great destination for travel. If you were contemplating travel to Brazil, you are probably full of questions, so please post them in the comments section.
Thank you to
Mongabay.com
,
brazilbeaches.org
,
destination360.com
for the great info for this blog.